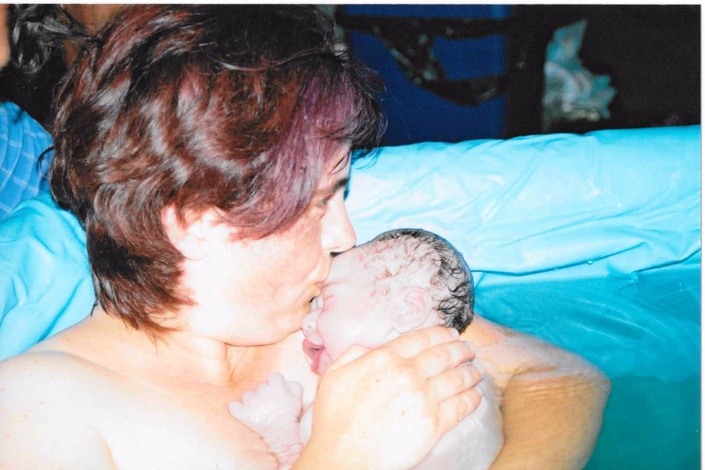 Home Birth After Caesarean (HBAC)
All the stats and analysis you need to help you make an informed decision.
Home birth after caesarean is a sensible option. Research shows the best outcomes come from a planned vbac (vaginal birth after caesarean) that ends up in a vbac. So doing what you can to increase your chance of a vaginal birth is a good idea.
Bizarely, the standard care for vbac is the exact opposite: give birth in a consultant unit, go into hospital early in labour, be continually monitored, not eat and drink. All of these things have good evidence to show that they actually increase the chance of ending up with a caesarean. The standard care recommendations/policies for vbacs are primarily precautionary in case of uterine rupture which is rare, though it does happen and can be life threatening. However these measures do not prevent uterine rupture happening, and most of them are not based on good evidence of their being beneficial. For example, there is no evidence that continual monitoring is better at detecting a rupture than intermittent monitoring with a sonic aid (dopler), fetascope or pinard.
There is good evidence that planning a home birth after caesarean reduces your chance of having a vbac, without increasing your chance of a poor outcome.
But what about rupture? (Great word isn't it? Makes it sound like you'll explode. When actually it is a gradual opening.)
If you do have a uterine rupture then being in hospital would be a good idea. However, true rupture is very rare. There is a lot of muddling up of rupture rates. This course examines the research and the stats so you can weigh up the pros and cons and make your own decision.
It is your body, your baby, so it is your decision.
The course also includes stories from women who have had home births after a previous caesarean section.
The information is based on the maternity care in the UK, but women's bodies are the same the world over so most of the information is relevant.
Your Instructor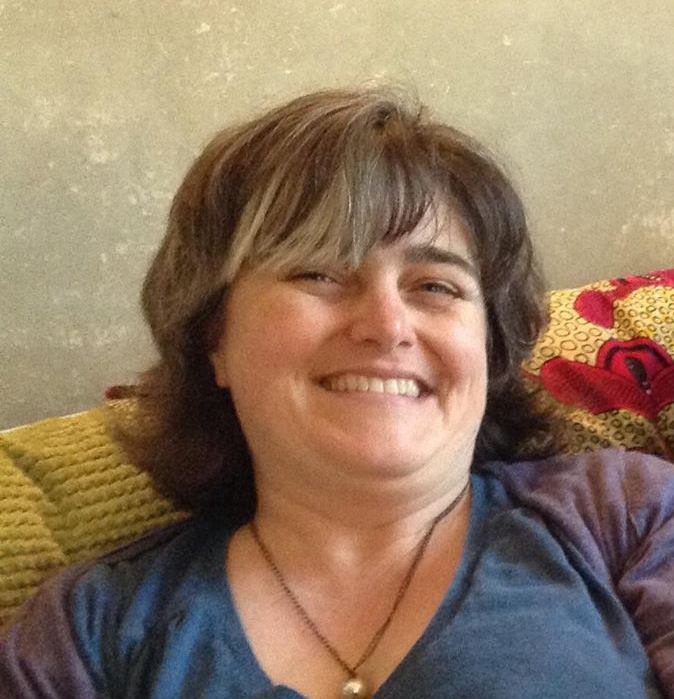 Like you, I am independent, educated woman who likes to make her own mind up I like facts and logic, which is why I like to go behind the guidelines and recommendations, to look at the research and get a better understanding. I think everybody makes different choices with the same information because we all bring the perspective of our experience and upbringing.
I come from a big family. The eldest of four and the fourth of twenty-five cousins, I grew up surrounded by babies, birth and breastfeeding. But all that experience of rocking babies and changing nappies didn't prepare me for the demands of being a first time mum. I wish I'd known what I know now, I'd have told myself not to worry that she would only sleep on me; that cuddling her was growing her brain; that her waking frequently was not a sign that I was doing things wrong and that taking her into my bed, in a safe way, would help us all; that spending the day with my mummy friends was time well spent; that my mental health was important; that slings could be used indoors too! And I wish I'd done baby massage.
I have five children (aged 6-20). One born in hospital and four at home. I used water for pain relief with all of them. Only the fourth was born in the pool. The last one was meant to be, but I got out of the pool to go to the loo and didn't have time to get back in!
The more I learn and read about giving birth, about caring for babies and raising children, the more I understand how they flow into and effect one another. Being calm, confident and in control is how I will help you to start your parenting journey.
I am an antenatal teacher, pregnancy relaxation teacher, trainee doula, baby massage teacher, baby wearing adviser, parenting practitioner and breastfeeding peer supporter. I'm also a home birthing, co-sleeping, washable nappy using, baby wearing, full term breastfeeding, gentle parenting mama. I have stepped off the standard path and found my own way ~ and I'd like to help you find yours.
I have over 14 years' experience supporting women and couples prepare for birth. Helping them find their own path and how to get it. I get such a kick from witnessing women grow in confidence, take control and go their own way - whether it's deciding to have a vbac or a repeat caesarean. It is your body, your baby, your choice. You have options; you have rights. Your baby only gets this one birth, and it is worth a bit of determination. I have worked with over a hundred women who had a difficult birth and were looking for a better experience. Almost everyone of them said I'm going to be more bolshy this time around. In my experience the health professionals are very happy to accommodate individual plans ~ they just get caught up doing what they are used to. Everything is your choice. Personally and through the woman I have supported, I have experience of changing midwife, changing consultant, declining consultant led care, declining treatment/monitoring/intervention/induction, and home birth with higher risk (vbac, twins).
Course Curriculum
Home birth after caesrean
Available in days
days after you enroll
Frequently Asked Questions
When does the course start and finish?
The course starts now and never ends! It is a completely self-paced online course - you decide when you start and when you finish.
How long do I have access to the course?
How does lifetime access sound? After enrolling, you have unlimited access to this course for as long as you like - across any and all devices you own.
What if I am unhappy with the course?
We would never want you to be unhappy! If you are unsatisfied with your purchase, contact us in the first 30 days and we will give you a full refund.